While Dubai is now resuming its business activities, it's still not enough to recover from the economic damages brought by the pandemic. The good news is that the Dubai government has been extending incentive packages as economic relief. It's about to get better since the free zone company Council announced the extension of economic support to help businesses cope up with the pandemic. Let's learn more about how you can avail of this package.
DMCC Extends Incentive Packages to Free Zone Company
The Dubai Multi Commodities Centre (DMCC) said that it's extending its business support packages to free zone companies. The said on-going support for commodities and trade-focused free zone will last until mid-October. The said package aims at reducing the business costs.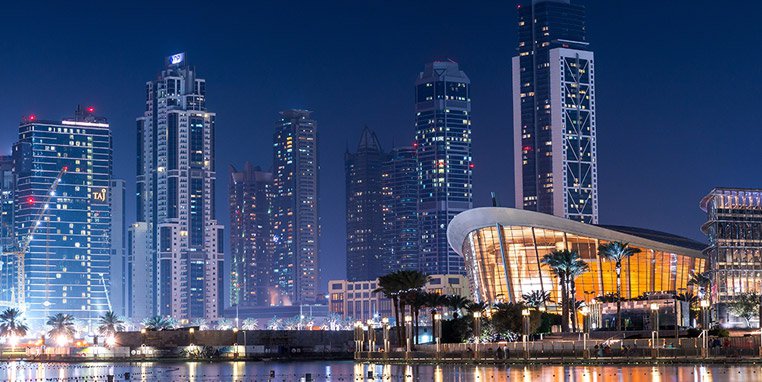 DMCC explained it'll ensure business continuity amid pandemic. The DMCC said these support measures are applicable to over 17,500 free zone company members. It includes a range of discounts and waiver fees to ease the burden of paying their dues while the pandemic is ongoing.
The Incentive Package
The DMCC package includes a 100% waiver of fees on late license and leases renewal penalties for free zone company areas. The council also gave a full waiver on office sharing permit fees. They are also offering 10-25% discounts on license renewals. Free zone company members can also avail 100% waiver of fees should they wish to change their address.
This is for businesses that plan to relocate their physical office to DMCC. Meanwhile, free zone company members can also avail of a 50% waiver on company reinstatement and dormancy fees. They can also receive a 30% discount on additional licenses.
The Collaboration
The DMCC also tied up with Emirate NBD to offer flexible payment options to free zone company members. This includes converting their payments into interest-free installments. DMCC reveals that their decision to extend these incentive packages aims to boost Dubai's economic resiliency amid pandemic.
For the past few years, Dubai has maintained its global business hub position. They want to assure their members that Dubai is here to help the investors recover in this trying time. Dubai is committed to providing support to foreign investors as a global business hub.
Other Incentive Package
Aside from this, the DMCC already launched an incentive discount fee for diamond free zone company members. Last August, the DMCC gave a 50% discount on business set-up fees for diamond companies. This is to boost the diamond and stone trade in the free zone. Furthermore, the DMCC hopes it can attract international companies further.
The offer was effective until September 30. The incentive package also included a free 120-month membership of the Dubai Diamond Exchange. This meant those investors who availed the package could participate in the world's largest diamond tender facility. Investors could also participate in the stock market exchange.
Want to avail of these incentive packages and set up your own free zone company? Contact our experts now! This is the perfect time to invest in Dubai and establish your own company. You can enjoy lower or waived fees especially if you're a first-time investor here.