As you set up your business and start your operations in Dubai; you'll find your company booming in no time thanks to the city's flourishing economy. You'll soon start of purchasing a real estate as you settle down and thinking of setting up a foundation in UAE.
Dubai just offers many perks, economic opportunities, and vibrant lifestyle that you'll be enticed to stay here for good. As you prepare to have your Golden card or residence visa, though, you might want to protect assets against uncertainties. That's why we recommend you start setting up a foundation in UAE too.
What is a Foundation?
A foundation is a corporate entity method developed worldwide (that is also applied by the UAE government). It aims to protect a company's assets against uncertainties. The uncertainties involved, but not limited to, excess and unexpected taxes that may result from death and inheritance taxes.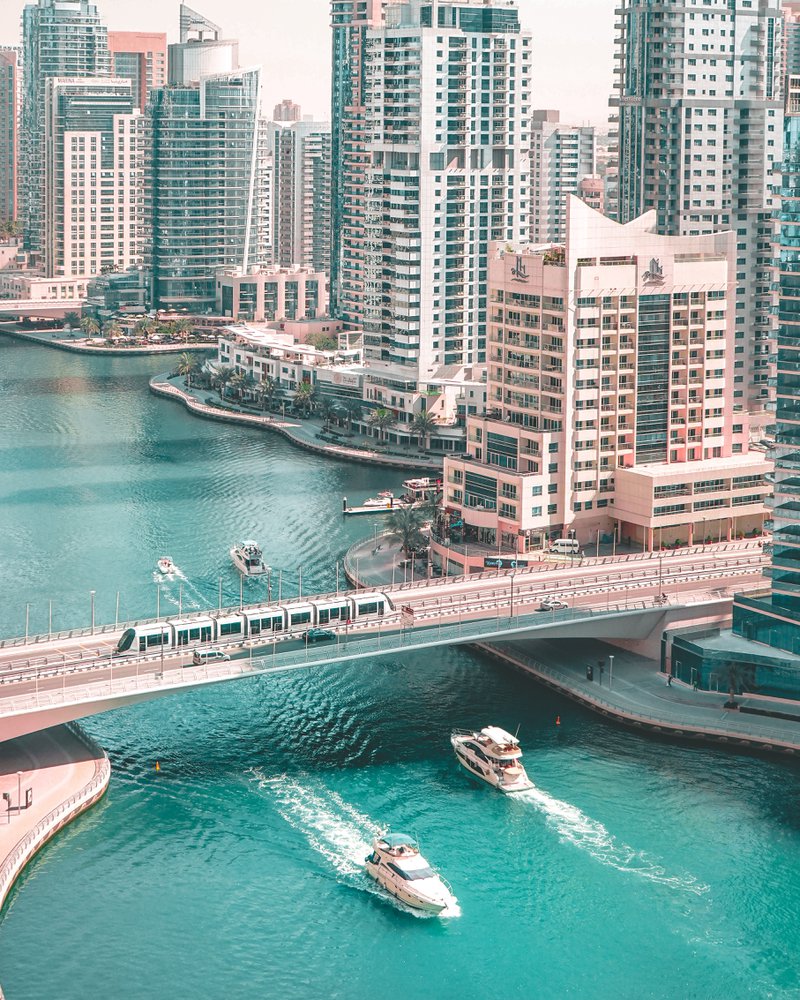 You can also protect your assets from arising divorce, lawsuits, and even political instability that may happen in a corporation or national level. It's also a legal property that usually separates the Founder and other person known as heir.
When You Should Create a Foundation?
To help you determine whether or not you're in need of setting up a foundation, we've compiled the following:
Asset Protection
Foundation is a great entity to apply if you want to protect your assets from unexpected circumstances like stated above. The foundation can help protect various assets like your finances in the bank, trust funds, investments, real estate, personal chattels or mortgages, properties, among others.
Enhanced Succession Planning
Foundation is also great if you plan to distribute your assets to various heirs and succession degrees. It provides a governance structure to help manage and protect your assets after the founder's lifetime. Based on the defined governance structure, you can divide your assets and distribute it evenly to your intended recipients.
Guardian Oversight
If you intend your foundation to have a charitable project, then you need to appoint a Guardian to oversee the said project. The Guardian will be responsible for Foundation compliance as stated by the Council and By in-laws.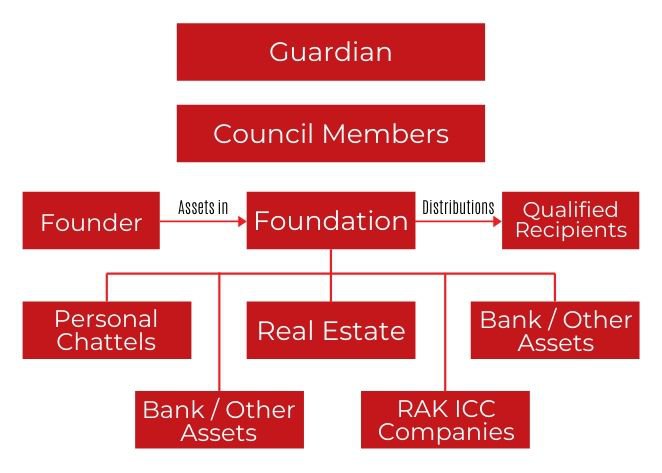 It also oversees the Foundation's activities and has access to sensitive information like the Accounting Records, and returns. He or she can also conduct and supervise meetings for the Council members.
Advantages of Setting Up a Foundation
Aside from the purposes stated above, you can also reap the following benefits when you decide to create a foundation in UAE.
Structured Governance
Since a foundation is composed of the Founder and its council members (also known as the intended recipients), it makes it easier for the law to protect and distribute the Founder's assets evenly.
Disputes and lawsuits will be eliminated since the Council can refer to the hierarchy structure to determine the fluidity of assets. The intended recipients are also assured to receive the type of assets (e.g. personal assets, bank/finance, real estate, etc) appointed to them by the Founder.
Perpetual Existence
In the case of the Founder's death or lifetime termination, the Founder is assured that there are a perpetual (continuous) existence and protection of his assets. It ensures your properties will be inherited by your rightful heirs or council members in many more years to come.
And since there's a structure to follow, you'll be rest assured your assets and properties will continue to live through generations since the Qualified recipients can name future heirs thanks to the structure's flexibility.
Flexibility with Beneficial Classes
You don't only benefit from having flexibility with your intended recipients. It does not only ensure your assets will have rightful heirs in future generations. You also have the right to distribute your properties depending on your defined recipients and beneficial classes.
How to Set Up a Foundation in UAE?
To start setting up your Foundation in UAE, here are some of the requirements and process you have to comply (and must be signed by the founder):
Proposed Foundation Name
Full Name, Address, and Nationality of each Founder.
Full Name, Address, and Nationality of Each of the Council Members of the Proposed Foundation
Name as well as Business Address of Your Registered Agent (e.g. HBS Dubai).
Foundation's registered office address
Proposed Foundation's Charter, By-laws, and other particulars the Registrar may require.
For further discussions and should you require assistance in setting up a foundation in UAE, don't hesitate to consult with HBS Dubai and we'll be glad to help you out!