There's no denying that millions of people all over the world visit Dubai all-year-round. Aside from its stunning tourist spots and towering infrastructures, it also serves as a business hub in the Middle East. Its surging economy and strategic location attract millions of investors all over the world. That's why the demand for Dubai property investment skyrockets as thousands of foreigners move into Dubai every year.
Let's find out how the acquisition of long-term UAE residence visas increases the demand in the real estate industry
The Projection
According to real estate experts, the availability of Gold Card or also known as long-term UAE Residence visa has been making waves for the past few years. Since most real estate investors are eligible to get the visa, it attracts them to settle down in the Emirate permanently; which helps in boosting Dubai property investment by 2020.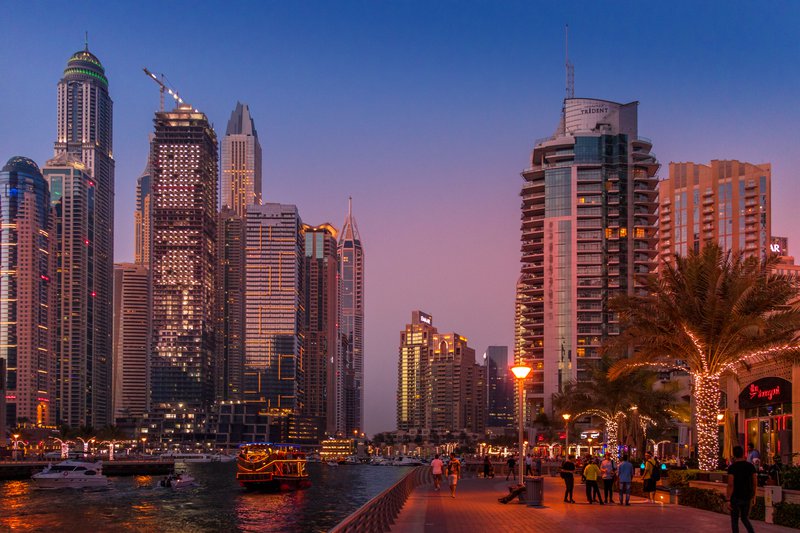 According to One Broker's Managing Director, Bayut, he expects the golden card will bring a positive impact on Dubai Property investments since it offers either 5 or 10-year resident visas to foreigners in UAE. And with the upcoming Expo 2020, he predicts a staggering 25 million people are set to visit Dubai. This gives Dubai an ample opportunity to promote the Emirate and attract investors to settle in and make business in the Enumerate.
Eyeing the Freehold Areas
Aside from Dubai's tax-free income scheme and luxurious lifestyle, many investors are motivated to apply for a residence visa due to its free zone company scheme. The Dubai government helps foreigners set up their companies in Dubai. Some companies even get the golden opportunity of tax exemption.
With these stunning benefits in mind, most investors are eyeing the freehold areas in Dubai. Freehold areas are sections in Dubai where foreign entrepreneurs are free to set up their company, make business, and purchase and own real estate properties.
Dubai Property Investment Trends to Look Forward in 2020
Meanwhile, Craig English from One Broker Group shares there will be a huge demand for real estate properties in Dubai; for both affordable and luxurious homes. Aside from average foreigners, he expects more elite individuals and business owners will set up their company in Dubai and purchase properties in the long-run. This is because most investors want to take advantage of Dubai's recent 100% business ownership policy.
Aside from that, UAE's hailing as the safest country in the world attracts buyers to draw their roots in the Emirate. With these projections, Craig expects to see a tight competition for Dubai's real estate industry. Real estate investors will offer excellent deals like low monthly installments, DLD, and service fee waivers to attract buyers.
Stunning Benefits of Dubai Property Investment
Thanks to long-term UAE residence visa status, Craig says most investors are now comfortable to make Dubai property investment. It's because they won't have to worry about selling their properties after their visa expires. Dubai's luxurious lifestyle, safety, and booming economy make it ideal for investors to stay here in the long-run.
Last but not least, Craig says buyers also enjoy stunning benefits when purchasing a property in Dubai. Compared to other booming countries like Monaco and Singapore, Dubai investors up to 50% loan to value ratio for foreigners. This can be increased by up to 75% if you obtain a residence status. Not only you're saving money, but you're also earning more since Dubai's rental income and capital appreciation continue increasing.
Conclusion
Have you decided to take Dubai a shot and settle in this beautiful Emirate? We got you covered! Start your moving process now by acquiring the best property! Check out our property deals and how we can help you.