Want to make an off plan property investment in Dubai but don't know where? Fret, not! Our experts reveal the best places for real estate investment now! Take this opportunity to invest in real estate properties while the prices are low. Dubai-based developers are also offering incentive packages and flexible payment schemes to entice buyers.
The Best Places to Make Off Plan Property Investment
AKOYA Oxygen
This 2020, Akoya Oxygen emerged as the most-searched place to buy off plan property investment in Dubai. This self-sufficient neighborhood boasts a network of road infrastructure as well as excellent amenities. It includes pathways for bicycles. What makes AKOYA Oxygen unique is its commitment to sustainable and green materials.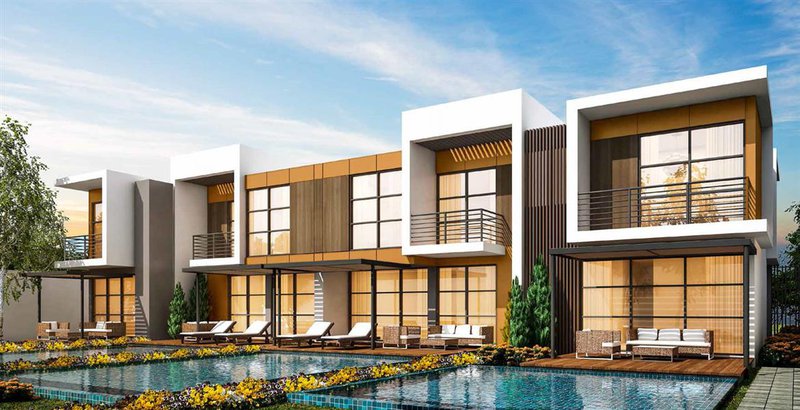 Most of the villas and townhouses they build are energy-sufficient materials. They're all environment-friendly as it helps reduce your carbon footprints. Their properties mostly comprise of 3 and 6-bedroom villas for AED 760k. Albizia only requires a 14% downpayment to buy a unit. The remaining amount can be paid in 12 equal 90-day installments.
Jumeirah Village Circle
Another place to buy off-plan property investment is Jumeirah Village Circle. This neighborhood boasts affordable properties with state of the art amenities. The community features a Circle Mall that caters to international cafes, restaurants, shopping centers, cinema, rooftop clubhouse, and more.
The developers will also develop several hotels, food, and beverage outlets to make JVC a city within the city. JVC is bursting with lifestyle and public amenities to bring comfort in your stay. You can avail of a studio or 1 up to 4-bedroom apartment units here.
The residents can also get amenities like maid's rooms, parks, gyms, and a shared swimming pool. JVC's Project, Pantheon Elysee, offers these units ranging from AED 380k to AED 1.8M. To book an apartment, you need to place an AED 21k downpayment. Then follow a 10-year 30/70 post-handover payment plan.
Dubailand
Another place that is good for off plan property investment is Dubailand. Dubailand offers six zones of residential properties that also boast the ultimate entertainment lifestyle in the city. This community boasts an astounding 3M sq. ft of residential properties consisting of apartments, villas, and commercial spaces.
It's also the home for various amusement parks, hospitals, schools, and restaurants. The properties here usually start at AED 345k. You need to place a 20% downpayment. The remaining amount can be paid in two equal parts. First, you can pay 40% of the amount via 2-year installments during installment phases. The remaining 40% can be paid in 2-year installments post-handover.
Dubai South
Another place that is essential in making off plan property investment is Dubai South. Covering around 145sq. Km, Dubai South is an emerging place for off plan property investment due to Dubai Expo 2020. Dubai South comprises 6 major districts that surround the Al Maktoum International Airport. You'll find major residential and commercial projects here as Dubai anticipates the Expo 2020 next year.
The new metro line 2020 will also be built here, making Dubai South accessible to other major cities in the emirate. The apartment units' prices start at AED 620k. Its top off-plan villas start at AED 800k. Since Dubai Expo 2020 will resume next year, investors can expect a significant ROI as millions of tourists flock by the city.
Downtown Dubai
Last, but not least, Downtown Dubai is also a great place for off-plan property investment. This iconic neighborhood is known for its apartments offering the stunning views of Burj Khalifa and Dubai Fountains.
It offers a stellar location with upscale living and convenient access to leisure destinations. Its apartment units start at AED 900k. The investors can also avail 25/75 post-handover payment plans.
Want to start making your off-plan property investment in Dubai? Check out our property listings now!