Despite the repercussions of COVID-19, property experts see a rising trend in Dubai property investment. The demand for real estate is still booming, and both Dubai locals and ex-pats lay out their preferences in availing properties. Are apartments, penthouses, villas, or traditional houses still in? Let's read and find out.
Dubai Property Investment Trends Amidst COVID-19
For the last few months, the Dubai real estate experts see a surprising rising demand for villas, hotel apartments, and townhouses. Despite the pandemic threats, most UAE and Dubai residents still avail of Dubai property villas and townhouses. A glaring factor of this trend includes the need to escape crowded buildings and spaces in favor of relaxing, spacious homes.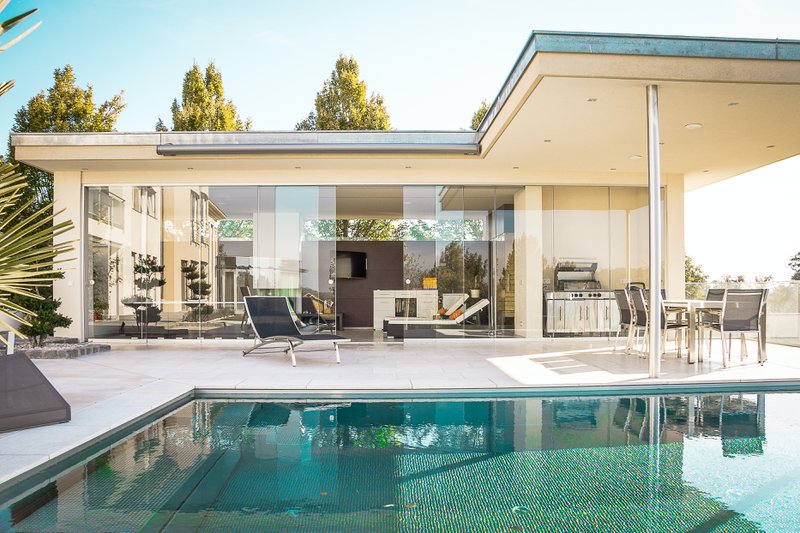 Coincidentally, their need for relaxing space gets in-lined with COVID-19's need for social or physical distancing. The experts have recorded a rise of inquiries from potential buyers willing to spend 1M-5M Dirhams to purchase luxurious properties; especially since the news about the virus broke. Meanwhile, Property Finder's Director Lynnette Abad reveals some buyers have also shown interest in similar residential units; like townhouses and hotel apartments.
The Top Places to Avail Dubai Property Investment
As the need for wide property spaces increases, so do the inquiries to find the best place for their real estate. According to reports, most Dubai residents consider Arabian Ranches, Dubailand, Dubai South, Jumeirah Village Circle, and Town Square and Mira. The experts claimed most clients prefer to avail of Dubai property investment in these places due to their amenities.
Aside from luxurious and spacious homes, they also cater to private gardens and swimming pools. According to Abad, they've seen a demand for villas and townhouses grow as soon as the COVID-19 crisis started. The real estate trend shifted at a dramatic pace. The demand for spacious properties increases rapidly. Meanwhile, the demand for apartments declined drastically.
The Surge in Property Search
Abad also added they've started to see a rise in specific searches for keywords. According to the report, most buyers have searched for keywords like a garden, outdoor space, and pool. These keywords represent not only the buyer's specific Dubai property investment preference. It also became a commodity for people amidst the COVID-19 pandemic.
Abad believes the trend will also continue post-crisis as the world adapts to the new normal. The surge in demand certainly boosts the Dubai real estate market; seeing as there's a steady decline in the industry since the COVID-19 lockdowns started. Due to the decline, most contractors and developers have halted their business and real estate operations.
The Statistics
According to studies, the number of Dubai property investments for sale listings increased by 27%. Meanwhile, the searches for villa and townhouses rental increased by 47% for the past four weeks. Searches for Dubai villas have also increased to an astounding 46% compared last year.
Meanwhile, the inquiries for villas also doubled in Abu Dhabi. For buyers who can't afford to buy or rent villas in CBD, searches for apartments and villas around the Northern Emirates also increased dramatically. Since February, the experts also noted a two-fold increase for hotel apartments. Meanwhile, it plummeted slightly in Mid-March, as the COVID-19 crisis started.
The Rise in Dubai Real Estate Market
Despite the crisis, the real estate experts are seeing a silver lining in the industry. The market is slowly picking and bouncing back; as the rate of consumer property inquiries increases. Clients are also closing deals virtually despite the lockdowns. Most of all, the number of mortgage pre-approvals increased by over 30%.
Meanwhile, Haider Tuaima of ValuStrat states this trend is totally not new. In fact, consumers have started shifting to villas Dubai property investment since 2019. It only escalated now due to COVID-19. This is also a perfect opportunity for real estate agents to evaluate their real estate property plans.