When it comes to superior healthcare services in public and private healthcare streams, Dubai comes out at the top. If you're thinking about diving into this industry, choosing a healthcare company setup in Dubai is the best way to go.
Healthcare Company Setup in Dubai
Since the 1920s when healthcare first started in the United States, its definition continually evolved. With it being a booming industry on the global stage, modern healthcare is no longer limited to medical treatments. It now carries the definition of individual health and wellness and looking and feeling good.
Dubai makes it easy for healthcare to be accessible to specialized free zones and modern infrastructural facilities in the UAE. It makes absolute sense to set up a business in Dubai healthcare because of its large number of business owners.
The Dubai Healthcare City (DHCC) is a government organization which encourages new businesses to set up a company in Dubai healthcare. It is the health and wellness destination of the people in the Middle East.
Dubai Healthcare Business Types of Company Setup in Dubai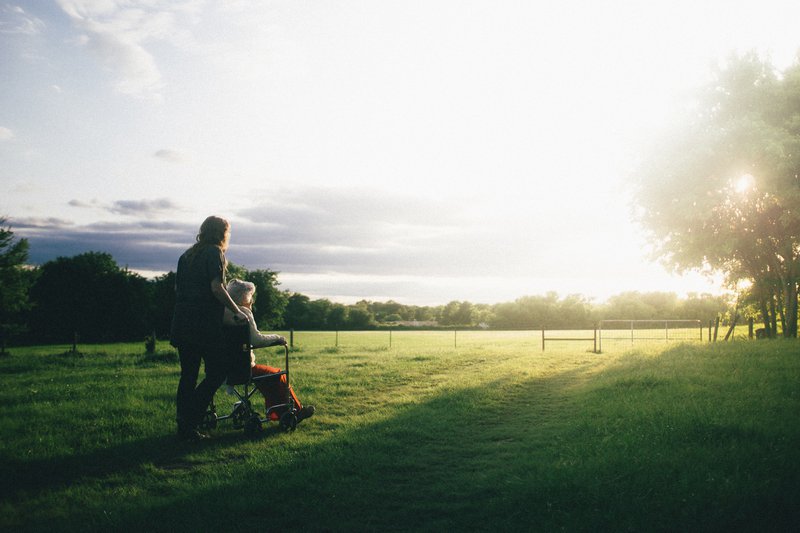 You can invest in any field you wish to. Here is a list of these business types:
Healthcare management/administration Company Setup in Dubai
Healthcare support: Medical transcription, medical coding, and medical billing services, patient education service and third-party administration
Clinical inpatient: General hospital, a specialty hospital, palliative care, nursing home, rehabilitation, and long-term care, geriatric care and hospital teaching positions
Clinical outpatient: Outpatient facility set up in a multispecialty hospital, outpatient surgical clinic, and single-specialty clinics, diagnostic centers (radio diagnostics and clinical laboratory), clinical research center, stem cell therapy center, and pharmacy
Professional and management development training: Continuing professional development, educator's professional development, human resources training and development, social and behavioral training and development and management training
Higher education providers: Medical universities, Branch University, junior college, and technical education provider
Healthcare consultancy: Healthcare architectural & engineering consultancy, healthcare medico-legal consultancy, healthcare strategy, and planning consultancy, IT management and system integration and clinical research organization
Child skills development training: Child skills development center
Technical and occupational skills: Hospitality and tourism training, tourism training and healthcare awareness training
Educational service provider: Student support and academic support services
Publishing: Manuals, guides, catalogs, books, and magazines publication
Academic service provider: University representative office and academic liaison office
Non-academic service provider: Infrastructure provider
Association(non-profit): Professional association
Executive research
Outsource: Outsourcing of professional support
Event management: Organizing business events, festivals, and exhibitions
State headquarters: Marketing office, call center office, back office, and admin office
Research and development: Hotel and leisure services, hotel accommodation, hotel administration office, and guesthouses
Process for Company Setup in Dubai
There are two variables in the process of company formation in Dubai under DHCC: the type of business (free zone LLC or branch) and ownership patterns.
There are three types of ownership patterns applicable in Dubai company formation: ownership by corporate only; by individual only and; by individual & corporate.
Here is a list of documents required for Dubai healthcare business set up:
Board resolution Free Zone LLC for a corporate shareholder
Board resolution FZ LLC- individual shareholder
Personnel sponsorship agreement
Application for license
Articles of association (required in case of a corporate)
Memorandum of association (required in case of a corporate)
RIC form (Registry Identification Coder) – corporate (required in case of a corporate)
RIC form- Natural person
A checklist of all legal documents to verify FZ LLC combination/for a branch
Free zone limited liability companies usually take 8 steps for business setup. However, for branch companies, there are only 7.
Here is a list of the detailed process for company setup in Dubai formation for DHCC:
The DHCC provides information to the applicant. This can be done through their website, sales brochure or directly through sales tele-helpline.
The signing of the reservation agreement. The applicant signs the reservation agreement and pays the admin fee and about 10% of annual rent to confirm the reservation of the place.
Application submission for provisional approval. Once the applicant submits the application, the DHCC reviews it and gives a provisional approval or a rejection. This response takes about 2 weeks' time. In case of rejection, the 10% annual rent is refunded. The process continues for provisional approval
Legal documents submission for company registration. Following provisional approval, the applicant must submit legal documentation as per checklist. Applicant must also pay registration and license fee.
It takes about 2 working days for DHCC to review the legal documentation.
The signing of the article of association and memorandum of association and deposition of share capital (not an application for the branch).
Commercial license and legal agreement issuance by DHCC 2-5 working days
The signing of a legal agreement and commercial license in DHCC office
The transfer to a partner relationship manager for lease renewals, expansions etc.
There are also minimum capital requirements. For free zones LLC in Dubai healthcare city, they have a minimum capital requirement of AED 300,000 for clinical and AED 50,000 for commercial. On the other hand, branch establishments have no minimum capital requirements.
In Dubai healthcare city, there are attractive low operating costs while enjoying state of the art facilities and modern superior infrastructure. There is also no bureaucracy while enjoying excellent business support services to compliment your business setup.