Dubai and the UAE have many assets that can make any investor succeed in business. The gulf country has been transformed into a global trading hub. It is also a great investment destination for investors from different sectors of the economy. Here are 4 of the best reasons why Dubai is a prime location for investment and business:
1. Strategic Location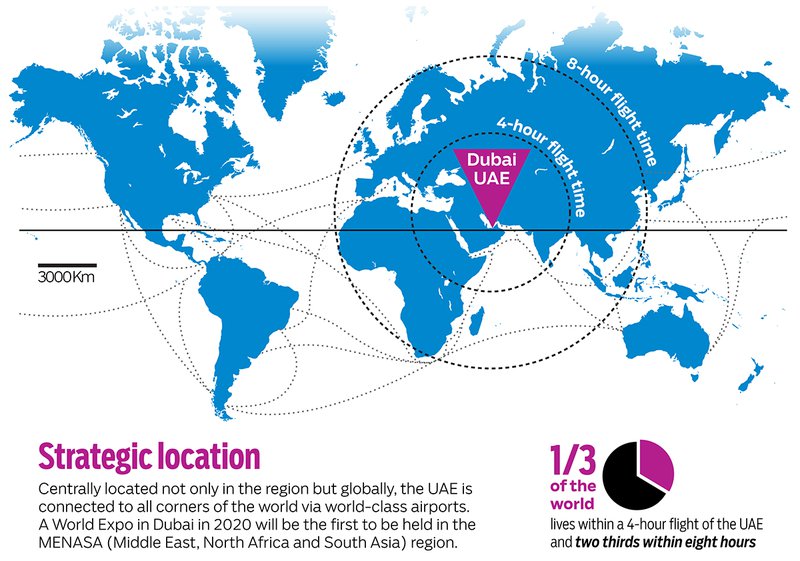 Dubai has a strategic location being in between the three major continents Asia, Europe, and Africa. That makes it an ideal location for many business activities and transactions which include tourism, logistics, event management, import, international trading, export, and hospitality. It is located in the middle of UAE's coast which stretches up to 400 miles. It also has huge access to the sea and it also has one of the largest airports in the world. Through them Dubai is able to facilitate the transport of its goods between the East and the West. It also has access to 2.5 billion consumer markets that are found in Africa, the Gulf, Asia, Europe, and CIS countries.
2. Idyllic Living Environment
Dubai presents a holiday vibe all the time due to its whole year sunny weather and its palm trees. It has pristine beaches that await you every time you feel exhausted and want to unwind near the sea. If you are after a unique experience, you can choose to go to the Arabian desert and relax in the quiet desolation of the Dubai Desert Conservation Reserve. There are many golf courses, artificial ski slopes, F1 driving, sand boarding, and catamaran cruises.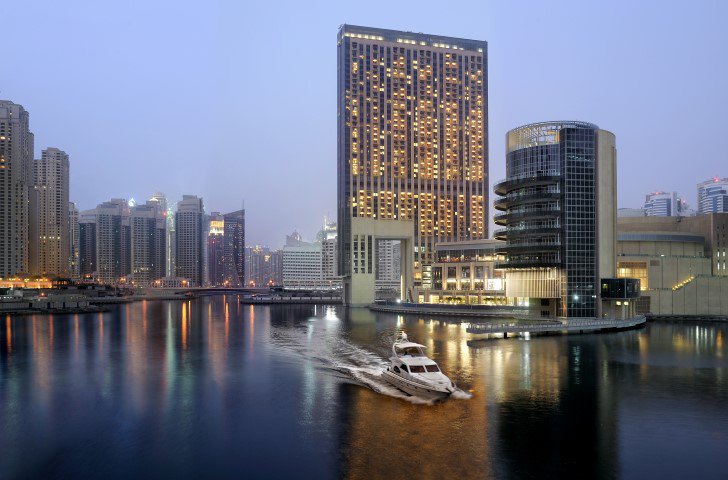 The country is also known for high standard infrastructures. If you plan to set up a business in Dubai, you won't have a hard time looking for a retail shop, an office, a warehouse, or a manufacturing unit. Everything is ready for occupancy. Dubai does not stop developing. It has built new and high quality residential, commercial, industrial, and tourism facilities. New roads, public transport system, and even airports are being developed. UAE's infrastructure has been rated as among the world's best by the WEF in its Travel and Tourism Competitiveness Report.
3. Dynamic Economy
There are many multinational companies that have regional offices in Dubai such as Microsoft, BBC World, Proctor and Gamble, Adidas, Royal Bank of Scotland, Nokia, HP, Boeing, Oracle, and others. There are also world-class quality and internationally recognized educational institutions that have campuses in Dubai such as the London School of Economics, Rochester Institute of Technology, American University, Michigan State University, and Wollongong University.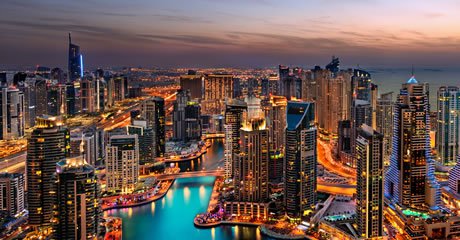 It also has the largest seaport, the Jabal Ali Port, and airport, Dubai International Airport, within the region. It's convenient to bring goods to Dubai from wherever in the world. It is also easy to send goods from Dubai to any region of the world by air, sea, or land.
4. Attractive Economic Environment
Dubai has a no taxation policy for almost types of businesses except for international banks, hotels, and also major oil and gas firms. Some of the taxes that are not applied in the country are the following: personal income tax, value-added tax, corporate tax, withholding tax, and capital gains. It also has free zones. It is a designated tax-free area wherein foreigners can set up business with full ownership and no need to partner with an Emirati. The country also does not have restrictions on repatriation of profits and capital. Setting up a company in Dubai and the UAE will also qualify you for a UAE residency visa which comes with many benefits.
Entrust us for your company set up, contact HBS Dubai for a FREE Quote today!