Each business grows from an outlandish idea, but it also involves several factors. Dubai can show you several factors that can transform a seed of opportunity into an economic powerhouse. It is a place for entrepreneurs to set up a company in Dubai but the factors that contributed to its greatness indicate the means of finding success. These are listed below:
1. Establish Common Goals and Cultivate a Shared Work Ethic
Dubai has been established as a visionary city. It has always been forward-looking and taking advantage of any opportunities with ambition and a formidable foresight. It has a steadfast belief in its capacity which paved the way for it to become a global hub for business for everything whether that is clean energy or finance.
This is what fueled the creation of UAE Vision 2021, launched in 2010, designed to make the UAE one of the best places in the world to live, work, and play. This is why it has set six national priorities that range from education, health care, towards ensuring a sustainable environment.
If you are setting up a startup company, it's better to consider your priorities for the coming years. This way you will be able to establish goals for yourself and the team. A five- or ten-year plan will give you a long-term vision. For better foothold, you may also set short-term goals which can be annually or monthly. Make sure that each goal will be measurable.
2. Innovate for Progress and Prosperity
Dubai has been pursuing innovation as a means for prosperity and progress. This is why it has formed the Year of Innovation in 2015. It has tackled different issues about innovation and that includes less reliance on the oil sector. Dubai is positioning itself at the forefront of architectural designs. Evidence of this is the first 3D-printed office in the world found at the Emirates Towers. This is one leg of Dubai's plan to make 25 percent of its US$44 billion construction industry to be fully printed in 3D technology.
Innovation has to be encouraged in any startup company from the chosen employees to the strategies used. This means to engage fresh talents and create a more nurturing and ambitious environment for their fresh ideas to flourish.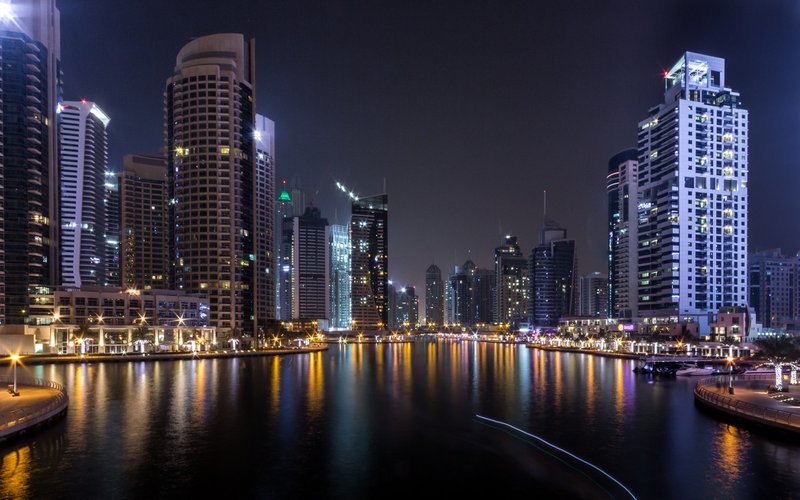 3. Road to Transformation Requires Determination and Perseverance
Forty years ago people would have laughed at Dubai for its ambition and its capacity to live up to its ambitions. The city however developed out of perseverance and determination. According to Sheikh Mohammed Bin Rashid Al-Maktoum, "impossible" is not acceptable to the UAE leaders. For them, it doesn't matter how huge the challenges, they will always have steadfast faith, determination, and a strong resolve.
This is true for every business. There will always be challenges and obstacles to tackle. This can only be countered by a culture of faith and belief for you to push through all despite the hardships and to seek a solution to anything situation that appears to be impossible. A good way to ensure this is to make the entire team aware of the vision and goals for the company. This will make it easier to stay on track for the vision despite the encountered.
4. Ensure That Improvement Is Continuous to Keep You Ahead of the Game
Al-Maktoum said that there is no finish line to the goal of excellence. He added that business is all about continuous improvement. It requires building what you have, maximizing your approach, and growing it. This can be seen with how Dubai has capitalized on its location, being a gateway between the East and West. Dubai is the venue for Expo2020.
This principle is also applicable to your startup business. Success in your business is not the end goal; it requires continuous improvement in the way you work, maximize the ROI, and in the manner, the business will evolve amid competition. Always be focused on your goals, and design your processes and strategies based on these. You may also set new ambitious goals for business improvement.
If you are aiming to set up a company in Dubai, you can start by contacting HBS Dubai now.