The number of entrepreneurs who want to set up a business in Dubai is increasing. This is so since Dubai is slowly becoming the regional economic hub. It is also considered a center for international business. Dubai is now a melting pot where hundreds of nationalities co-exist, linking the east and the west. Dubai is also a great venue for exhibitions and conferences because of accessibility to transportation, cutting-edge infrastructure, and great corporate venues to choose from.
It is often a huge challenge to set up business in a foreign land due to lack of information on the requirements and formalities involved in registering a company and acquiring a license, including the hiring of staff. However, Dubai is known for having ease of business. This is why it receives a large number of foreign investors and tourists every year. Because of its economic prowess, Dubai is considered a safe place for investments and for start-ups to sprout.
The following are the best tips to consider when setting up a business in Dubai:
1. Create a Network of Sponsors, Partners, and Clients.
Before you start a company in Dubai, it's better to establish a professional network. This makes it easy for you to spread the word about your business launch. It is crucial to promote your brand in any important events in the city since networking takes place in these events. It's usual for companies to target only potential customers in these events, but it also allows you to find sponsors and even partners who believe in your endeavors.
2. Focus on the Communities that Serve the Diverse Groups.
You also have the chance to serve diverse communities. There are different men in worldwide hubs like Dubai. The startup uses it for its own benefit. You can sell your products or services in diverse markets and audiences.
3. Harness the Benefits of Digital Marketing When You Set Up a Company in Dubai.
In this digital age, anything can be started, and it includes startups. Marketing is indispensable and there are many chances to market online. There are certain strategies that have to be implemented for the site to be found in directory listings and tracking systems. The site has to be created based on several trends. It has to be user-friendly, and accessible on different mobile devices. The startup may also be promoted through Google Adsense and other platforms such as blogs, forums, and social media sites.
4. Ensure Visa Confirmation.
Visa is required for anyone who wants to do business within the UAE. This enables all the staff of the company to reside and work in the UAE. Visa is required for different activities. Usually, it requires identity documents and statutory specifications, a letter that contains your personal details and that of your financial supporter, the reason for visa application, and your preferences. The amount for visa application depends on many factors such as the office size, the business direction, and the employee or investor's category.
5. Find a Sponsor to Start the Company
If you want to put up a company anywhere in the UAE, it is required that you find a local sponsor who will own 51 percent of the company shares. You can only avoid hiring a local sponsor when you choose to open a startup in a free-trade zone. However, this means less exposure for the business. You are only allowed to do business within the area of the free-trade zone. When it comes to networking and business expansion, it is better to start a company within mainland Dubai and the UAE.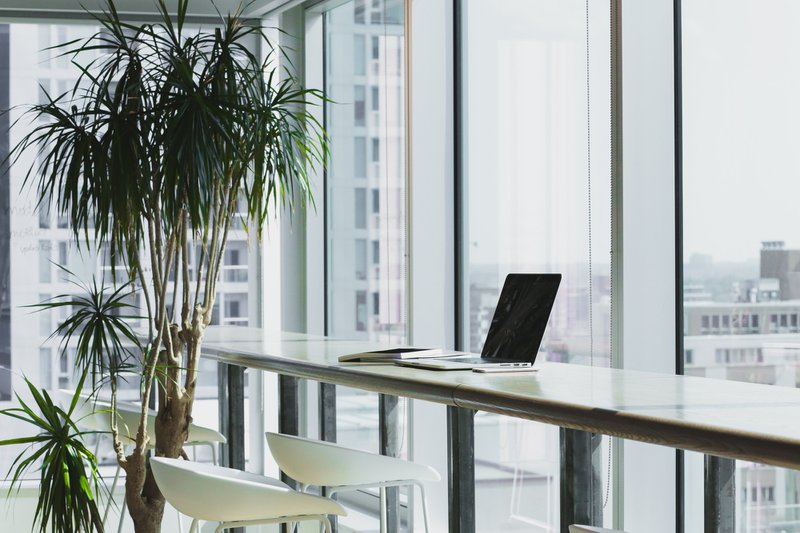 6. Pick a Free Zone
If you have difficulty looking for a UAE national partner for the business, try opening it in any of the free-trade zones. You will be able to enjoy the following benefits when you open a business in a free-trade zone: 100 percent ownership of the company, duty-free customs entry, and a quick business start.
7. Practice Marketing Strategies According to the Budget Policies of the Company.
Try to consider the company's budget. It's not all the time when influencers who are highly paid celebrities can bring in the traffic and brand identity of the company. Most of the time, it only requires simple yet highly relevant activities such as promotion in social media sites, engaging with online users, responding to comments on various publications, and sending online surveys to gather the consumer's opinion and feedback.
8. Pick the Right Location, Ensuring Budget, Availability, and Usability.
You have to pick the right location before you set up your startup. Make sure that you choose a business location which makes it easy for customers to reach you. Pick the location considering the product or service you are offering. Choose a peaceful location and also consider the cost and distance from the city center. It may be necessary for you to file for financial support.
9. Seek Out the Services of a Professional Handling Agent.
You can hire the services of a business consulting firm before you put up the startup. These professional organizations provide you with experts who will help you register the business from the ground up. If you're looking for a trusted, business consulting firm in Dubai then you are in the right place. Contact HBS Dubai Today for a professional advice!