The UAE is considered a global city today and it is a popular tourist destination. That's why it has made changes to some of its laws that affect tourism in general. The country is composed of 10 percent expatriates and about 15.8 million tourists visited the gulf country in 2017. One of the laws that was revised is on the export, import, and consumption of alcohol within Dubai and the UAE with certain conditions imposed.
Being an Islamic nation, the UAE supposedly prohibits alcohol in the region, but to please and respect the culture and needs of immigrants and tourists, alcohol has been allowed but under strict conditions. The following are the conditions that have to be followed for the import, export, and consumption of alcohol in the UAE:
· The legal age for alcohol consumption is over 21 years old.
· Non-residents can purchase and consume alcohol in designated and restricted areas.
· Alcohol consumption is prohibited within a Muslim community even if the drinkers do not follow the religion.
· Alcohol can only be consumed in licensed establishments.
· For a person to be able to consume alcohol, he has to be a resident of the UAE and earns more than AED 3,000.
· A married woman has to secure an NOC or a No Objection Certificate from her husband to acquire a license.
· When you run a business with alcohol, you need a trade license.
· Liquor can only be purchased from government identified stores.
· It is illegal to advertise and promote any alcoholic beverage or the act of drinking alcohol itself.
· Restrictions are also set on the opening and closing hours of liquor shops, restaurants, and other establishments that sell alcohol.
· If a person lives in a land owned by another individual, he or she is required to secure an NOC from the property owner. Tenancy contract is also required from the individual.
· Every family member who is above 21 years old who is living in the UAE should opt for a license for alcohol consumption.
· An employee who works in a free zone has to secure a salary certificate.
There are several types of liquor licenses that are available in the UAE. All these licenses have to be secured through the Dubai Police General Headquarter (DPGH): license to purchase alcohol, license to sell liquor to third parties from ware, license to import liquor, and license to serve liquor within any bar, restaurant, or hotel.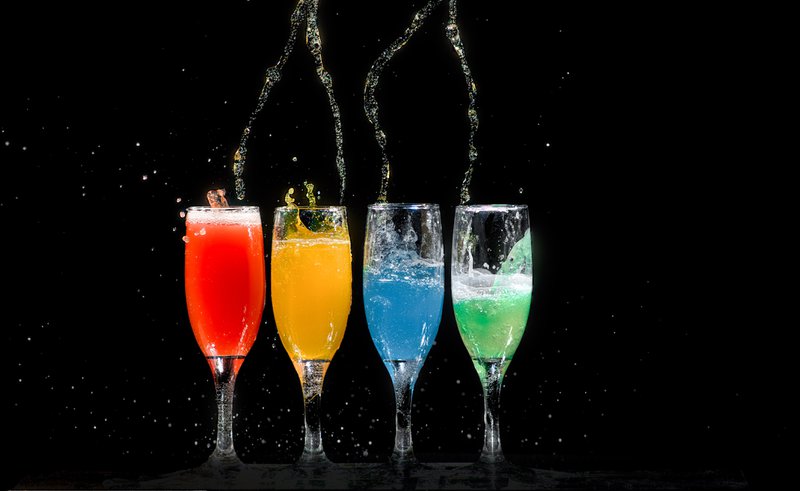 Individual Liquor License
The following documents are required to acquire this license: Official Ministry of Labor contract copy in Arabic and English, passport and resident's visa page copy, passport size photographs, and residential rental or ownership contract.
The application form can be acquired from the local branch of the African + Eastern or Maritime and Mercantile International (MMI). The form has to be signed and stamped by your employer. Some fees are also payable to the authority. The filled out form will be sent to the police who will be processing it on your behalf. The process will take 10 days to complete. You will be contacted on the phone or by SMS once the license is done.
Corporate Liquor License
The following are required for securing a corporate liquor license: applicant's personal details or the physical details of the person whose name shall be found in the license, details of the premises where alcohol will be sold, the mention of fire precautions, details about the security of the storage where the alcohol stored will be arranged, and the estimated cost of the monthly alcohol required of the business. It's crucial to know this before any free zone company setup in Dubai.
More Information about the Liquor License in the UAE:
· Validity of the license is one year.
· License can be renewed by paying AED 160.
· 30 percent of the tax is levied on buying alcohol.
Owning a liquor license keeps you safe and it allows you offers from restaurants and bars around the UAE, free membership in some wine clubs, and notifications for discounts and new product launches.
If you love wine or are interested in putting up a business that deals with it, or simply like to please people who drink, it's time for you to get a liquor license in Dubai. For your inquiries, you may contact HBS Dubai anytime.