Dubai's percentage of tenants who prefer short-term rentals has risen these past few years. This has offered a new venue for investors to invest to achieve higher rental yields. A partner of Horne Holiday Homes, Sanjay Chimnani, that due to the availability of options, clients often tend to be more selective of their Dubai property investment options. Chimnani said that some of the tenants prefer to stay for as short of three months. It is highly convenient since the units are fully furnished and the utilities are already paid for. The arrangement does not also require long-term commitments and issuing post-dated cheques. The Dubai Expo 2020 will be able to boost this segment of the real estate property market. Dubai is expected to receive 25 million visitors who will most likely settle in Dubai for several months. These people usually prefer to stay in fully furnished and serviced apartments.
Unique Short-Rental Environment
Dubai offers a unique environment for investors in the short-term rentals segment. Mark Kennedy, who is the CEO and founder of Kennedy Towers, said that Dubai offers several leasing terms that are not available in other global cities. He added that Dubai's regulatory system for short term rentals is clearly stated and that guidelines are provided to operators while availability is not restricted the whole year-round.
Smart Applications
The furnishings of short term rentals must be according to the Department of Tourism and Commerce Marketing (DTCM). Furnishing the short-term rental units ensures its competitive advantage over higher-yielding longer rents. Another edge of staying in short-term rental facilities is the use of smart technology such as smart locks and doorbells, the use of voice recognition security devices, and voice automation that provides tenants with a virtual concierge.
According to Sameer Barakat, Provis executive director, the use of the Internet of Things (IoT) can improve greatly customer's experience of the rental property and aid the operations of the management. The mere addition of the latest smart technologies for in-house entertainment may soon raise the revenues of the property offsetting the operating costs.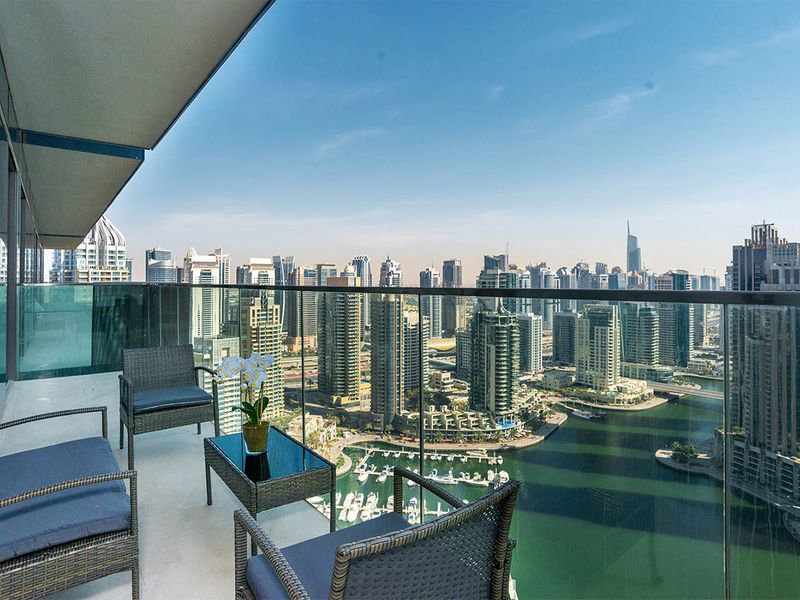 Accommodation of Investor's Objectives
Setting up a rental property, both for the long term and short term, depends on the objectives and preferences of the investor. Certain properties are more suitable for long-term rental while others are more for short-term arrangements. Some of the factors that affect this suitability are location, nature of the property to erect, the quality of furnishing involved, building amenities, and the objectives of the investor/s. Property rentals are also influenced by trends in the hospitality market.
Immediate and Flexible Income
Short-term rentals are more suitable for investors who are after quick returns and those who are flexible enough to raise or decrease the rates according to the high and low seasons. It is also crucial for investors to set minimum tenancy tenures to maximize profit during peak seasons. It demands a better understanding of the area's market trends and the right pricing for the units during the slow season.
Learn more about short-term and long-term rentals before you decide on your Dubai property investment. Get some insights by checking HBS Dubai.