Any investor or entrepreneur who intends to set up a new business in a different country, e.g., Dubai, other than his country of origin has to undergo thorough research not only about the industry but more of the new country's business climate. This will enable him to know more details that will be instrumental in deciding what type of business to set up and how to run it according to the rules of the new country. The research will also make the investor aware of the challenges ahead as well as the long-term benefits of the intended business.
Dubai is one of the most sought-after countries for setting up new ventures. Apart from being a popular tourist destination, Dubai also presents a favorable business environment due to the ease of business.
The following make up Dubai's competitive advantage over other global contenders as business locations:
More Lax Rules for Company Formation
Global conglomerates prefer a company setup in Dubai due to easier to comply with rules on company ownership. The legal process in setting up a company has been made easier by the Dubai government as it approved several regulations related to ease of doing business in the Emirati.
Market Diversity
Being a premier tourist destination in the world, Dubai enjoys a highly diverse market for entrepreneurs, offering the same opportunities for established companies and startups. Added to these benefits are less-stringent export and import laws, cheap energy sources, minimal quotas, and exchange controls.
World-Class Infrastructures As Business Support
Dubai enjoys the world's best infrastructures be they industrial, transportation, or telecommunications. This will indeed make delivery of business services easier and more efficient.
Strategic Location
One of Dubai's strengths is its strategic location from a business point of view. It is located at a point where Europe, Africa, Asia, and America could meet through its thoughtfully planned airways and waterways.
Tax Incentives and Benefits
The Dubai government established free zones which are business areas that offer numerous tax benefits to investors such as zero corporate and professional taxes and minimal custom duties. Investors are also allowed to enjoy full company ownership.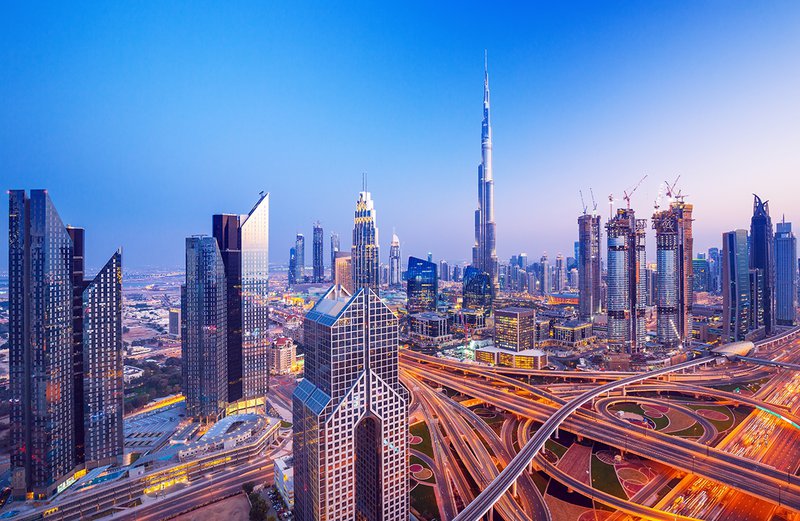 Part of Dubai's competitive advantage over other countries in terms of company formation is the different types of businesses to select from. These are the following:
Foreign investors prefer this type of company due to the various benefits the government offers for this type of company. Investors in free zone companies enjoy no restrictions on currency, total repatriation of capital and profits, and total exemption from import and export taxes. Free zone areas are where the government promotes trade and business activities and offers several incentives for that purpose.
Setting up a Limited Liability Company (LLC) in Dubai has the same requirements as those in other parts of the world. In Dubai, 51 percent of the LLC is owned by a local sponsor while 49 percent remains with the investor. Eighty-eight percent of Dubai's businesses follow this business structure. It is a safe means of company formation provided that you process valid documents to comply with the requirements.
An offshore company is the most suitable option for those who are searching for a cost-effective way to invest in Dubai. This investment structure does not require a corporate office or a local sponsor. This is the type of company which is incorporated outside its country of location. The investor also has the privilege to own 100 percent of the company. Aside from these, the investor may benefit more from the ease of doing business, advantages in cost, and protection of the company's assets.
For you to be ready for a company setup in Dubai, it's required of you to research the businesses that have been successful in the area. Contact HBS Dubai for more info.