Planning to move to Dubai this year 2020? There's no doubt that more and more investors are planning to move in the Middle East because of its promising opportunities. Despite your excitement to move, some investors are confused as to where to make Dubai property investment. Check out this list to know the best places to invest in Dubai.
Best Places to Make Dubai Property Investment
PALM JUMEIRAH
Palm Jumeirah tops the best places to make Dubai property investment among investors and real estate connoisseurs. The Palm's unique upscale location, as well as eclectic projects, made it the most reliable place for Dubai real estate. The investors also projected Palm Jumeirah's sales to peak after Raffles and Palm Beach Residences' projects are completed.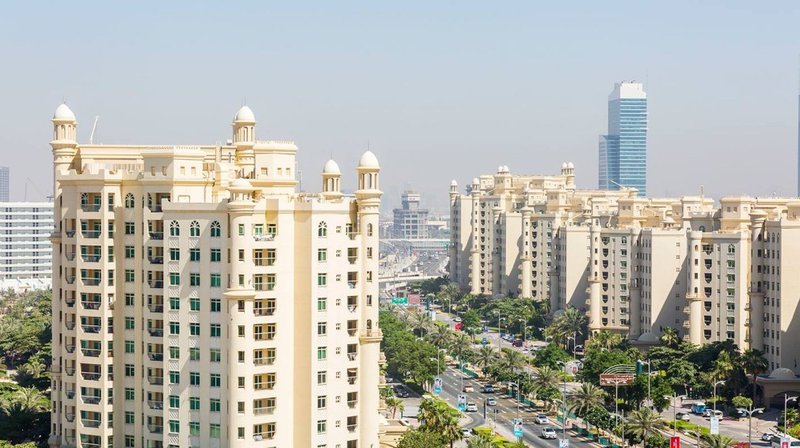 According to statistics, Palm Jumeirah's apartment sales were stable at AED 1.15M for studios in 2019. Meanwhile, the sales for 1-bedroom apartments amounted to AED 2.14M and AED 2.58M for Palm's 2-bedroom apartments. This makes Palm an ideal real estate to invest in both luxurious and average apartments. The investors are positive Palm's sales will continue to skyrocket for this year.
Dubai Marina
If Palm isn't your cup of tea, then the next best place to make Dubai property investment is Dubai Marina. Its waterfront location makes it an ideal place for investors. Dubai Marina offers a myriad of high-rise apartments, pavilion villas, as well as the abundance of dining and retail outlets. The recent launching of Emarr's prestigious Bluewaters Island project also offers a long-term allure to real estate investors. Dubai Marina's average sales price is at AED 800k. Their 1-bedroom flats rate amounts AED 1.15M, while their 2-bedroom unit is at AED 1.9M.
Downtown Dubai
Home to the infamous Burj Khalifa, Downtown Dubai attracts the eyes of businessmen and investors due to its corporate potential. It's now dubbed as the "center of now" due to the prestigious amenities it offers. Visitors and investors can enjoy most promising Dubai property investment like Mohammed Bin Rashid Boulevard and the Dubai Mall.
It's also the home for luxurious high-rise apartments and condo units. Downtown Dubai's prices range from 920k AED, AED 1.45M for 1-bedroom units, and AED 2.7M for two-bedroom units. Research shows its rental profit yields at an astounding 5.4% annually.
Arabian Ranches
If you prefer to live or invest in luxurious villas with a homey community, then Arabian Ranches is the perfect place for you. Off-plan project's popularity is resurging in Dubai due to its vast long-term benefits especially the Golden Card. That's why more and more investors are considering to retire in this beautiful Emirate. If you're thinking of investing a villa, its 3-bedroom villa costs AED 2.6M, AED 3.8M for 4-bedroom villas, and AED 4.5M for 5-bedroom villas. Experts reveal the ROI for Arabian Ranches villas goes up to 5.8%.
Jumeirah Village Circle
Jumeirah Village Circle's multi-purpose development makes it one of the ideal Dubai property investments for investors. Its strategic location provides easy and convenient access to Dubai Marina, Jebel Ali, and JLT. Some of JVC's off-plan investment projects like Bloom Heights and Belgravia II became investor's instant favorites. JVC offers apartments and villas with luxurious amenities at affordable and competitive prices. Its average price is at AED 485k only. Meanwhile, its 1-bedroom apartment costs AED 740k, a 2-bedroom apartment at AED 1.1M.
Conclusion
With all these stunning places to offer, there's no doubt it's easier for you to start acquiring a Dubai property investment now. Contact us now to help find the best real-estate or business property for you.